---
Nominations
---
INSURANCE PERSON OF THE YEAR AWARD & RISING STAR AWARD
Salute 2023 nominations are now open. Winners will be celebrated at the 2023 Insurance Person of the Year Gala on Thursday, October 26.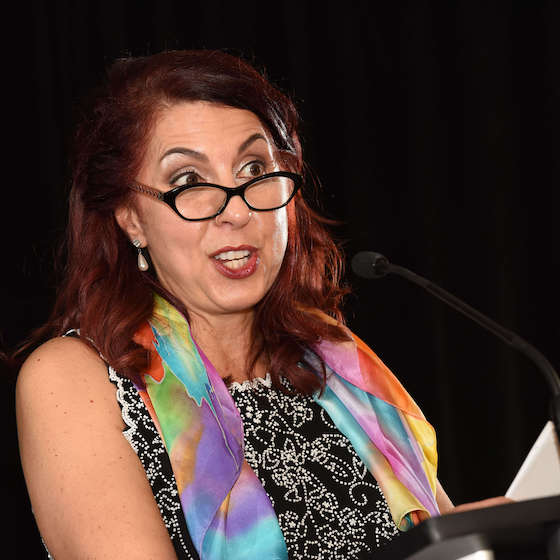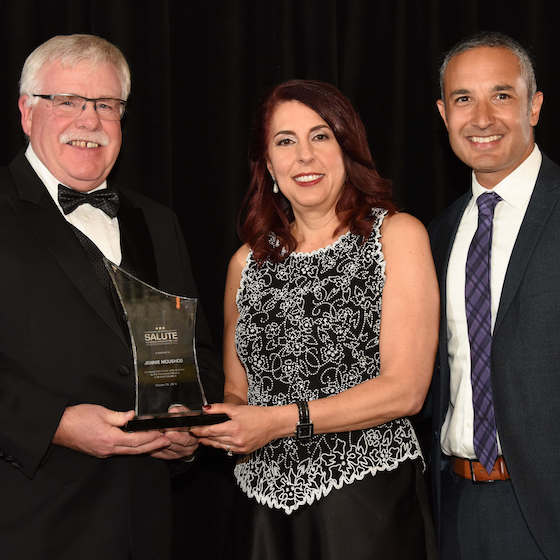 Nominations Are Open
(Choose One):
2022 Insurance Person of the year
Danielle Bolduc
Insurance Institute of BC
Danielle Bolduc was born and raised in Vanier, a French suburb of Ottawa, Ontario. She graduated from the University of Ottawa with a Bachelor of Commerce (Honours) degree in 1986.

Recruited on campus by General Motors of Canada, she worked with GM as a District Manager in Oshawa and in Winnipeg for over 4 years. In 1990, she decided that she would prefer the West Coast lifestyle and moved to Vancouver where she joined Nissan Canada as a District Manager.

In 1996, Danielle joined GE Capital Casualty to manage the Canadian office for extended warranty automotive products. While at GE she was introduced to the Insurance Institute of BC and enrolled in the CIP program. In 2003, when the GE Capital Canadian office relocated to Denver, Danielle joined the Insurance Institute of BC as Manager and later completed her Chartered Insurance Professional (CIP) designation in 2006.

At that time, the Insurance Institute of BC (IIBC) was a small office of only 2 people who were responsible for all roles to support 2900 members. This included manual order processing, recruiting instructors, coordinating course schedule and seminars, and working closely with a volunteer Council and Committees. The support functions were also done by the manager, including accounting, marketing, IT and facilities.

Under her leadership, the office has grown to 5 people, and membership has increased to 5000 members. Participation in IIBC educational offerings including seminars, courses, and events, have grown exponentially over the years.

As the Insurance Institute is a volunteer driven not-for-profit organization, Danielle works closely with over 40 insurance industry volunteers annually (Governing Council & Committee members) to support and deliver premier education and networking opportunities to the property and casualty insurance industry.

The Insurance Institute of BC also supports and raises funds for WICC BC (Women in Insurance Cancer Crusade), and through the popular annual "Battle of the Insurance Bands", IIBC donates the net proceeds to a variety of Lower Mainland charities.
Danielle has served on the PAC Committee of the General Insurance and Risk Management Program at BCIT since the diploma program began in 2006.

For 10 years, Danielle volunteered as a run leader for Sport Med BC where she led, motivated and prepared individuals to run the Vancouver Sun Run. She completed the Ride to Conquer Cancer raising funds for the BC Cancer Society.

In her spare time, Danielle enjoys hiking, cycling and being outdoors with George, her husband of 30 years.

2022 Rising Star
Taj Phagura
InsureLine
Taj was born and raised in the UK, where she obtained her Bachelor of Laws degree. Taj quickly realized that the practise of law wasn't for her and decided to embark on an adventure across the pond to Canada.

Taj arrived in Canada in 2012, and after a series of temporary roles, she landed a position with the Insurance Council of British Columbia in the administrative services department. Taj discovered the world of insurance while working at Council and in assisting to draft and proofread disciplinary decisions, she became intrigued with the broker side of the business.

After her assignment at Council came to an end, Taj made two big decisions – the first to explore becoming an insurance broker and the second to make Canada her home. Taj joined InsureLine in 2015 as their second employee, taking on the role of a call centre agent fielding calls from InsureLine's leads. Since then, she has progressed into various roles and today is the Manager for Franchise Operations, overseeing InsureLine's 30 offices in 4 provinces. She is the first point of contact for insurers and franchisees alike and has been instrumental in the growth and success of InsureLine. While maintaining her full-time job at InsureLine, Taj attended classes part time at SFU to obtain her HR Management certification. In 2019 Taj was selected by RSA to attend their Making Partner program at Queens University in Ontario. She is currently pursuing her CPHR designation and sits on the Wawanesa BC Broker Council.

Taj has a deep sense of community and previously served as a Victim Service Volunteer for the Central Criminal Court, as well as volunteering with Moon Walk, a charity that hosts a night time marathon to raise money for breast cancer research. Outside of the office Taj is there for her community when someone needs her and always makes time to help everyone around her.

Since moving to BC, Taj has discovered an appreciation for easy hikes and long trail walks (minus the mosquitos, bugs, and insects – forever a city girl!) She is an avid traveller of both local and international destinations, with a passion for exploring new cities and countries, challenging herself to get out of her comfort zone and experiencing the unfamiliar and uniqueness of different cultures. Most important to Taj are her family and friends – she cherishes the times spent together.