---
Nominations
---
INSURANCE PERSON OF THE YEAR AWARD & RISING STAR AWARD
Salute 2022 nominations are open! All fields are mandatory. Please fill out the full form for each person nominated. Thank you for your participation.
INSURANCE PERSON OF THE YEAR
NOMINEES MUST:
• Be a BC resident
• Have worked within the industry for a minimum of 15 years
• Have a career of note
• Have contributed to the industry and their community
• Provide a positive example to those within or starting in the industry
---
RISING STAR
NOMINEES MUST:
• Be a BC resident
• Have worked within the industry for a minimum of 5 years
• Have contributed to the industry and community
• Be under 40 years of age
• Provide a positive example to those within or starting in the industry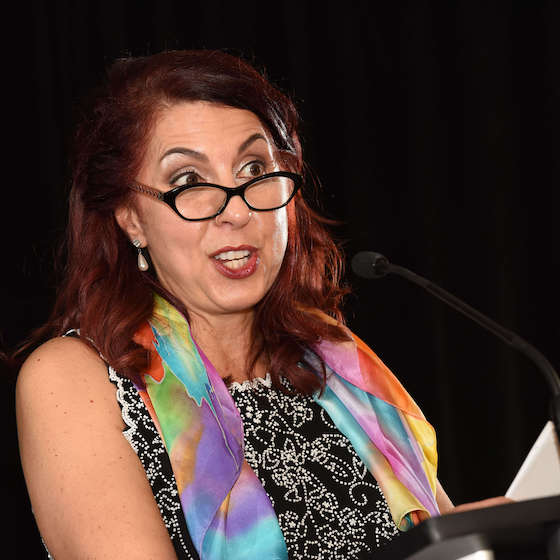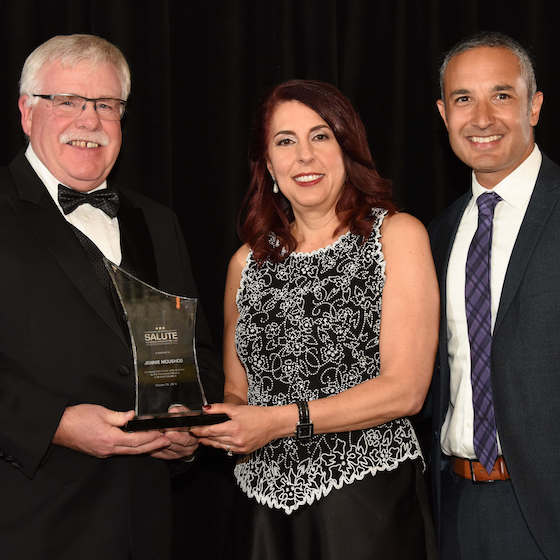 Nominations Are Open
(Choose One):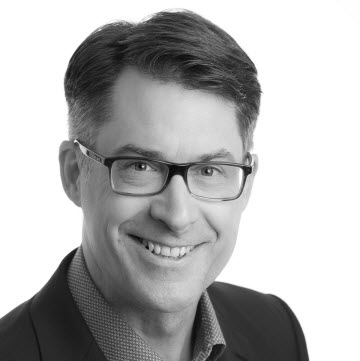 2019 Insurance Person of the year
John Dickinson
ICBC
Driven by a strong focus on customers, employees, and continuous improvement, John Dickinson has enjoyed a dynamic 30-year career with ICBC.

After graduating from UBC with a degree in political science, John responded to a 'Careers in Adjusting' ad in the Vancouver Sun and joined the crown corporation as a Claims Representative at Out of Province Claims.

After several years as a Claims Manager at West Broadway/Kitsilano, John moved to the insurance side of the business to work with brokers in 2002. Since then, his desire for personal growth has led him to a variety of leadership roles including responsibility for road safety, regulatory affairs, and the Insurance Division's call centres. He obtained his CIP in 1996 and his FCIP in 2000.

Career highlights include: President of the Insurance Institute of B.C. (2005-2006), a Member of the National Academic Committee for the Insurance Institute of Canada (2007-2011), and co-Chair of WICC BC where he led the Gala Fundraising Committee and got to know insurers and brokers by selling candles, pins, and 50/50 tickets at broker conferences. John is a four-time member of ICBC's Strategic Accord negotiating team, has twice testified on behalf of ICBC as an expert witness at BCUC hearings, has been executive sponsor for ICBC's United Way employee campaign for two years, and has made multiple media appearances as director of road safety in 2013-14.

John chairs ICBC's monthly Broker Liaison meetings and various joint task forces and is currently responsible for sales, broker governance, and implementation of the recent significant changes involving brokers. John is currently lead for strengthening the broker partnership and continuing to modernize what is widely viewed as a best-in-class distribution system for all British Columbians.

Married to Sonja for 25 years this fall, John spent many hours volunteering for organizations supporting his daughter's activities including softball, synchronized swimming, and volleyball. He has bicycled to work since 1993 and can often be found year round on the North Shore mountains with some winter days at Whistler and summer weekends at Sakinaw Lake on the Sunshine Coast.

2019 Rising Star
Denise Yeng
Cansure
Denise Yeng is Vice President, Sales and Marketing for Cansure where she leads the development and implementation of their distribution and brand strategy.

With 13 years' experience in the BC insurance industry being involved with marketing and business development activities of insurers ranging in size from a regional footprint, to companies with a global presence, Denise has developed broad business and operations acumen. Today, she focuses on customer engagement and sales channel development, and is committed to delivering continuous value for brokers by bringing a thoughtful approach to sales activities and capturing market opportunities. Denise enjoys putting her experience to practice at Cansure where she brings together various teams and aspects of the business to push forward on their common goals. As part of the Cansure executive leadership team, she is also involved in the development of various initiatives that support employee engagement and championing diversity and inclusion in the workplace.

Denise also currently serves as Chair of Communications on the Board of Directors for the BC chapter of Women in Insurance Cancer Crusade (WICC), Vice Chair for the recently created Young Insurance Professionals of BC Association, and is also an Insurance Ambassador through the Insurance Institute's Career Connections program. She is also passionate about supporting the development of female leaders in the insurance industry, having recently participated as a panelist speaker at the Women in Insurance Conference in Ontario. She has also been featured in Insurance Business Canada magazine where she addresses overcoming gender stereotypes in the industry and encourages established leaders to support and engage rising talent through mentorship and sponsorship opportunities.

At home, Denise enjoys spending time with her husband Blair, and their 4 year-old Australian Labradoodle, Luna.