---
Nominations
---
INSURANCE PERSON OF THE YEAR AWARD & RISING STAR AWARD
All fields are mandatory. Please fill out the full form for each person nominated. Thank you for your participation.
INSURANCE PERSON OF THE YEAR
NOMINEES MUST:
• Be a BC resident
• Have worked within the industry for a minimum of 15 years
• Have a career of note
• Have contributed to the industry and their community
• Provide a positive example to those within or starting in the industry
---
RISING STAR
NOMINEES MUST:
• Be a BC resident
• Have worked within the industry for a minimum of 5 years
• Have contributed to the industry and community
• Be under 40 years of age
• Provide a positive example to those within or starting in the industry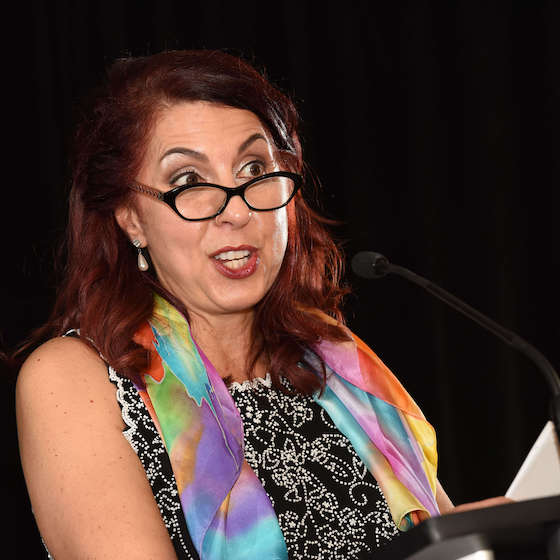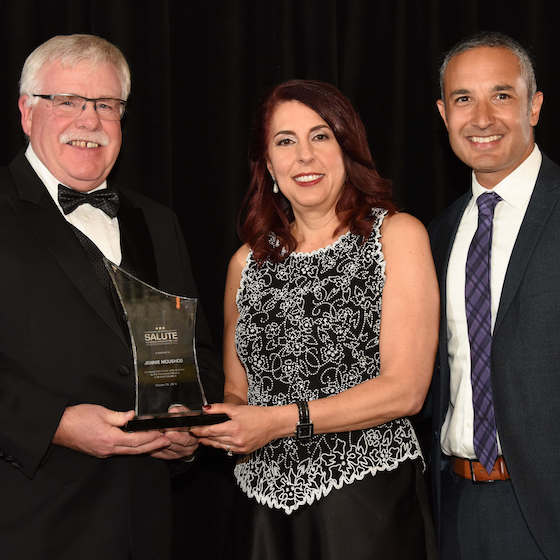 Nominations Are Now Open
(Choose One):
2018 Insurance Person of the year
Jennie Moushos
Intact Insurance Company
Jennie Moushos has spent the majority of her career in the financial and insurance sectors and has over 25 years' experience in the insurance industry. Jennie is a Chartered Professional Accountant, and has a Bachelor of Commerce degree from Concordia University, and a Diploma in Public Accountancy from McGill University.

Jennie's most recent role was Senior Vice President, Western Division, Intact Insurance Company, overseeing the operations of $1.9 billion in written premiums with six branches and more than 1,000 employees in Alberta, British Columbia, Manitoba and Saskatchewan. Starting her career with Zittrer Siblin Stein Levine Inc. (now Ernst & Young) in Montreal, Jennie moved on to become Senior Examiner at the Office of the Superintendent of Financial Institutions, and subsequently held executive positions with AXA Assurances in Quebec and the AXA Pacific Insurance Company in western Canada prior to its acquisition by Intact Insurance.

Jennie has always been committed to giving back both to the industry and communities. For ten years prior to moving to BC, Jennie spent considerable time teaching at the Concordia University Department of Continuing Education. Following her move west, she was a co-founder of the Women in Insurance Cancer Crusade BC Chapter in 2002, and continued to ensure corporate financial support for this organization which has now raised more than $2 million for the Canadian Cancer Society. She is a past member of the Insurance Bureau of Canada Regulatory Committees, BC & Yukon and Alberta Divisions helping to shape government policy in these provinces. In addition, she was a key member of an industry/professional association task force to promote and support a General Insurance and Risk Management Program at the BC Institute of Technology Advisory Committee; and has been a regular speaker at the annual FCI-CWI Women in Leadership Conferences which aim to instruct and mentor women of all ages and abilities in the achievement of their professional goals.

Jennie has been a Board Director for the SOS Children's Villages since November 2013, chairing the Finance & Audit Committee from March 2014, before being appointed Deputy Board Chair in March 2015, and Board Chair in June 2016. SOS Children's Villages Canada was established in 1949 and is part of the world's largest charity working with orphaned and abandoned children.

In 2017 she joined the Board of Directors of the Bridges to Community Canada, an organization created in 2006 by a group of Canadian insurance brokers aimed at making a positive and sustainable impact on the poverty in Nicaragua.

Most recently she has been nominated to the Board of Directors of The Western Investment Company of Canada, a new publicly traded company on the Toronto Stock Exchange which aims to build and maintain a diversified portfolio of strong, stable and profitable companies in western Canada.


2018 Rising Star
Carlos Caceres
Gore Mutual Insurance
Carlos is currently the Regional Sales Manager at Gore Mutual Insurance. He kicked off his insurance career as a personal lines underwriter before moving to the commercial side. From there, he quickly moved up the ranks as Commercial Lines Supervisor before being promoted in 2016 to his current role, where he manages a team of six new business underwriters for western Canada.

Two years after obtaining his BA from SFU, Carlos was one of the first graduates of BCIT's General Insurance and Risk Management program. He graduated with distinction and was awarded the BCIT General Insurance and Risk Management Achievement Award. He has recently earned his FCIP designation as well.

Carlos has been an active volunteer for the Insurance Institute of BC since 2012 as an exam proctor, vice chair of the Future Directions committee, and most recently, vice chair of the Seminars committee.

Outside of insurance, you can find Carlos playing drums, trail running, training in jujutsu, and spending time with his wife and two sons.