---
Sponsorship
---
This event is made possible through the generous support of our sponsors
Rise to the top with a
Diamond
Sponsorship
Diamond Sponsorship
$2,000
Extra large logo and link on the Salute BC website
Logo in the program
Logo shown on the video loop throughout the gala
First priority seating and 2 bottles of champagne if tickets purchased
Stand out with a
Platinum
Sponsorship
Platinum Sponsorship
$1,500
Large logo and link on the Salute BC website
Logo in the program
Logo shown on the video loop throughout the gala
Second priority seating and 1 bottle of sparkling wine if tickets purchased
Gold Sponsorship
$1,000
Medium logo and link on the Salute BC website
Logo in the program
Third priority seating if tickets purchased
Silver Sponsorship
$750
Small logo and link on the Salute BC website
Logo in the program
Fourth priority seating
Bronze Sponsorship
$500
Mini logo and link on website
Logo in the program
Fifth priority seating
Sponsor Details
The annual Salute event could not take place without the support of insurers, restoration firms, law firms, adjusters, brokers and many others in the P&C industry.

By being a Salute Gala sponsor, your generosity allows us to put on an evening that honours two outstanding individuals who have contributed much to the BC general insurance industry and their community. Please consider becoming a sponsor and supporting this year's Salute Gala.
Payment options include cheque or e-transfer.

Please make cheques payable to "Salute BC" and mail to:
Leanne Taylor
HUB
400 - 4350 Still Creek Drive
Burnaby, BC V5C 0G5

To pay by e-transfer, please contact Leanne Taylor at leanne.taylor@hubinternational.com or 604.269.1889

Please contact Leanne Taylor directly (contact information provided above) if you would like a receipt for your sponsorship payment.
For more information on sponsorship, please Contact Us or email gala@salutebc.org.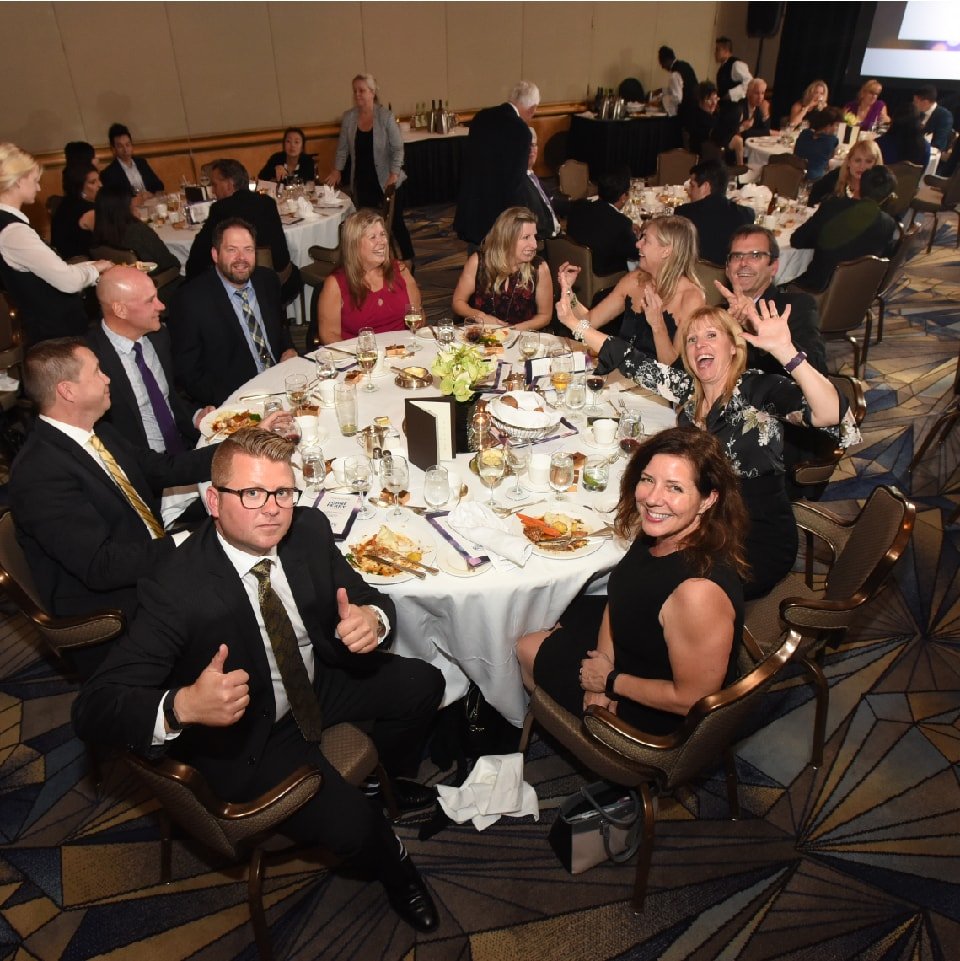 Sponsor Form
Salute 2021 has been cancelled. Please check back for information on sponsoring Salute 2022. Thank you for your ongoing support.


Thank you to our 2019 Sponsors