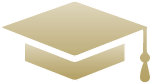 ---
Scholarships
---
Applications must be received by the application office by close of business on September 20, 2018. The award winner will be announced at the Salute Insurance Person of the Year banquet in the fall.
Email completed application forms to gala@salutebc.org
ROBERTA KELLY MEMORIAL SCHOLARSHIP
$3,000
Every year, the Salute Committee selects an individual to award a $3,000 scholarship. The recipient must be entering or enrolled in their first year of university and be a family member of any person in the insurance industry.
---
BCIT INSURANCE PROGRAM SCHOLARSHIP
$1,500
This scholarship is awarded annually to a student enrolled at BCIT in the Risk Management and General Insurance Program.
---
2017 Recipients
---