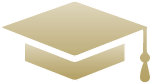 ---
Scholarships
---
We are no longer accepting applications for the 2018 scholarships. Thank you for your interest.
ROBERTA KELLY MEMORIAL SCHOLARSHIP
$3,000
Every year, the Salute Committee selects an individual to award a $3,000 scholarship. The recipient must be entering or enrolled in their first year of university and be a family member of any person in the insurance industry.
---
BCIT INSURANCE PROGRAM SCHOLARSHIP
$1,500
This scholarship is awarded annually to a student enrolled at BCIT in the Risk Management and General Insurance Program.
---
2017 Recipients
---