---
Previous Winners
---
Previous Insurance person of the year
Previous Rising Star
Previous Insurance person of the year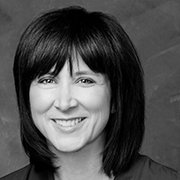 2016 Insurance Person of the year
Tina Osen
Tina Osen is the President, Chief Executive Officer, and acting Chief Sales Officer for HUB International, the largest insurance broker in British Columbia. A recognized leader and innovator who has championed employee empowerment, customer service and community investment, Tina has 20 years of experience in the insurance sector. Under her leadership, the Greater Vancouver operations of HUB International have more than doubled, growing from $170 million in sales to $424 million. In addition to her responsibilities as CEO and CSO, Tina is a member of the Executive Committee of the HUB Group of Companies, which includes 26 Presidents in North America. She is also one of only four presidents on the HUB International President Focus Group with the Corporate Executive Management Team headquartered in Chicago. Tina is synonymous with community leadership, currently as Chapter Chair for the Young Presidents Organization in Vancouver, and as a past Director on the Vancouver Board of Trade. She received the Business in Vancouver 40 Under 40 Award in 2004, and HUB International's Chairman's Award in 2004, 2005, 2006, 2007, 2011, 2014 and 2015. In 2009 Tina received the Deloitte Women of Influence Award, was an Honoree at the BIV Influential Women in Business Awards in 2011, was recognized as one of the Top 100 Most Influential Women in Canada for 2013 by the Women's Executive Network, and has been a mentor with the Women's Executive Network's Top 100 Mentoring Program since 2015. Tina was recently presented with the 2016 Wendy McDonald Diversity Award by the Vancouver Board of Trade. Under Tina and her team's leadership, HUB International has been actively involved in supporting a number of charitable causes including the Aga Khan Foundation, ALS Society, Amica Helping Hands Community Sponsorship, BC Special Olympics, Burnaby Hospital, Canadian Cancer Society, Canuck's Place Hospice, Covenant House, Dare Arts Vancouver, Free the Children We Day, JDRF, Minerva Foundation for BC, the Variety Boat for Hope, and numerous Food Banks across the Greater Vancouver region.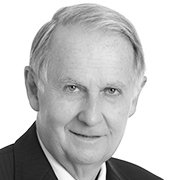 2015 Insurance Person of the year
Tom Meier
Tom Meier is the co-founder of Johnston Meier Insurance Agencies Group. Born in Vancouver, Tom spent his early years on his family's chicken farm in the Fraser Valley. After graduating from Abbotsford Senior Secondary School, Tom enrolled in the CGA program at UBC and spent the next few years working as an accountant. He began his career in the insurance industry in 1969 with State Farm in Abbotsford. In 1973, Tom and Bruce Johnston started Johnston Meier Insurance with a commitment to customer service first and foremost. Their two-person office in Maple Ridge grew rapidly and now has 450 employees in locations throughout the Lower Mainland, the Okanagan and the Cariboo. Tom is very active in the community. Just to name a few of his many volunteer commitments, he was president of the Pitt Meadows Airport Authority, a director of Ridge Meadows Hospice, and co-chair of the Maple Ridge Policing Reform Committee and the Maple Ridge Advisory Committee for Municipal Employee Relations. He's also served on numerous boards, including president of the Maple Ridge Chamber of Commerce, director of Maple Ridge Parks and Recreation and president of Maple Ridge First Night. Tom has also taken the time to serve on numerous advisory committees to international insurance companies, including Royal Sun Alliance, Intact, Gore Mutual, Wawanesa and Zurich Canada.

Accordingly, he's been recognized for his service to the community. Among the various awards and honours he's received:
• 2000 Maple Ridge Business Person of the Year
• 2002 Ridge Meadows Hospital Foundation Volunteer of the Year
• 2002 Queen Elizabeth's Service Medal
• 2007 Citizen of the Year
He serves on the ICBC MOUC, Strategic Marketing Committee and the BCEA Task Force. In 2014, he was reappointed to a second term on the BC Insurance Council. Tom shares his life with his lovely lady, Robin, and their blended family of five children, six grandchildren and two dogs.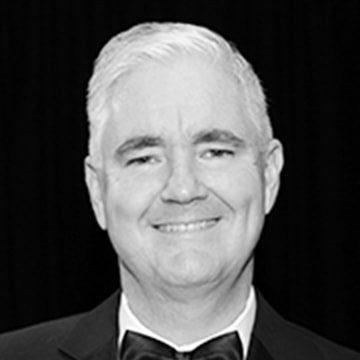 2014 Insurance Person of the year
Kevin Mcintyre
Kevin McIntyre is President of Underwriters Insurance Brokers and Guardian Risk Managers, a BC based MGA. Born in New Westminster, and raised in Victoria and Coquitlam, he enjoyed an active high school life, which culminated in a stint as class president and he went on to graduate from the BCIT Business Administration program in 1984. At the age of 19 he ran for a seat on the Coquitlam School Board and has continued to show a lifelong interest in politics and has worked on several local and provincial political campaigns. He started in the insurance business with Les Garrison Agencies. After several years on the brokerage side he eventually found himself at Commercial Union Assurance, now part of Aviva, working in the claims field. His claims career included time as a company and then independent adjuster. In 1993 he joined Underwriters Insurance Brokers in Kamloops, becoming President in 2001. He acknowledges that were it not for Intact Insurance, which financed the purchase, he would not be here today. Since taking over as President of the firm, Underwriters has grown from 7 employees to over 40. Kevin credits his great partners and team, and his supportive insurers for the firm's success. An avid community supporter, Kevin has been awarded the Kiwanian of the Year and Rotarian of the Year awards and has spent time as president of Kamloops Crimestoppers. Currently serving his second term as President of the BC Brokers Association, he has spent a total of 11 years on the board. Kevin has also been a key player on the IBABC team negotiating the Strategic Accord with ICBC, including being involved in the negotiation of the last three Accords. Kevin currently Chairs the Optimum West Broker Council, sits on the Aviva Broker Council and the advisory board for the Canadian Commercial Insurance Summit 2015, and serves on the ICBC MOUC, Liaison and ISAS Committees. Nationally, Kevin served as Director of the Insurance Brokers Association of Canada, Chairman of the Political Action Committee, and as the Founding Chairman of the National Task Force on Political Action. Jack Robertson, a well known BC broker, and former IBAC President commented that, "Kevin has changed the way IBAC does politics in Canada". Kevin lives mainly in Kamloops, but also spends time in Vancouver where he lives on his boat, and several weeks a year at his home in
Phoenix. In his spare time he enjoys travel, time with friends and family, and cooking and entertaining. His passion in life is simple. "I can sum it up in three words: Making things better".